Ch. Sankhya Defys Grvity Exlysta
(MBIS, MSBIS, GrCh, Multiple Group Winning, Champion Producer)
| | |
| --- | --- |
| Sky | |
*****Sky is now the proud father of Four Champions out of this litter, RBIS MSBIS GRCH Exlysta Reflects The Sky -- 'Flex' , MBIS MSBIS GCH Exlysta Aries Ciel Noir, Ch Aries Monserrat -- 'Serrat' and, Ch Aries Martinique - 'Marti' !!!!!*****
---
Sky is my latest AKC Champion. He is my first dog I actually finished on my own which was a great day. I got Sky when had just turned 6 months and fell in love with him instantly. Three weeks after that I took him to his first show and he won. That was pretty exciting since I had just gotten him. He has wonderful movement, type, and balance. Besides all that, this boy is a "Clown" like his father 'Dealer' (Ch. Sankhya For All We Know) and full of himself. I love this about him. If you are interested in Sky and his Pedigree, please let me know.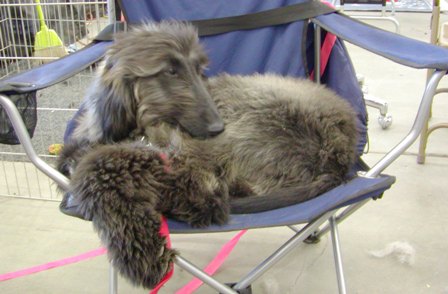 Just waiting to go into the ring for the first time!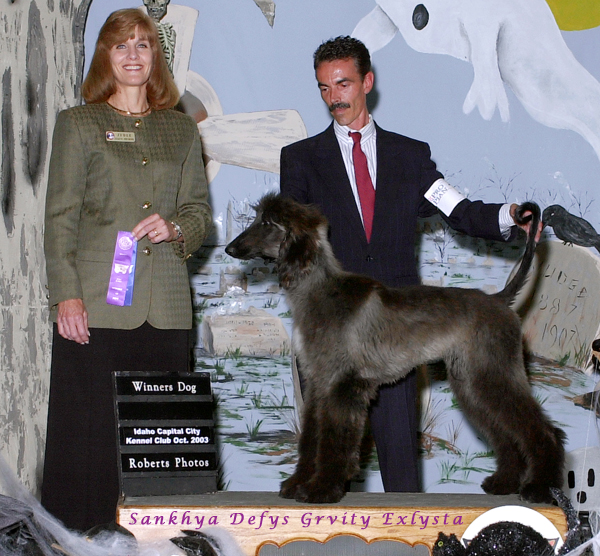 And coming out of the ring!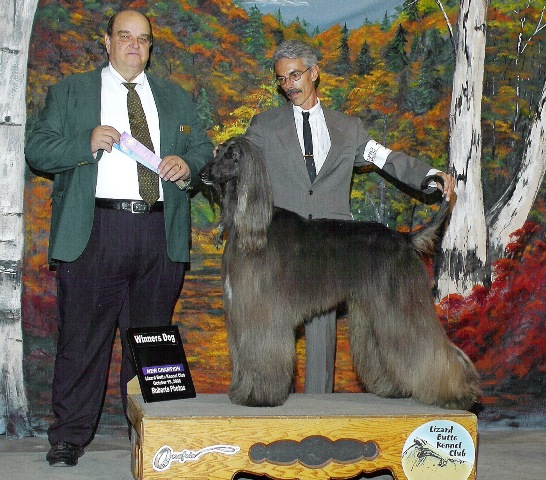 Finishing on the same show circuit where it all began!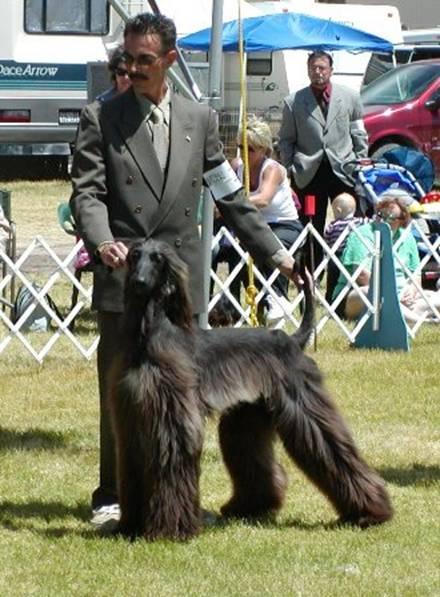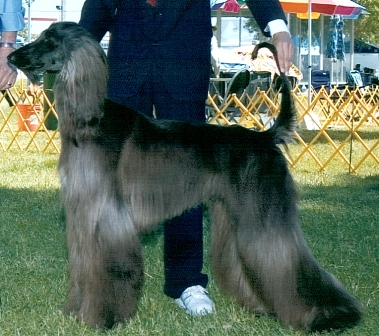 Sky's Parents:
| | |
| --- | --- |
| Ch. Sankhya For All We know - 'Dealer' | Ch. Sankhya Rustic Shoshana - 'Mona' |
Sky's Great Grandfather SBIS Ch. Sankhya's Chances Are 'Chance'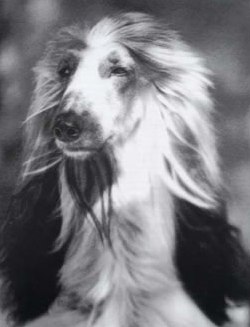 Photo by Aries